INTRODUCTION
Doreen, reaching 23 this year...
Currently working as accounts assistant and studying part-time Dipolma in Management accounting and Finance....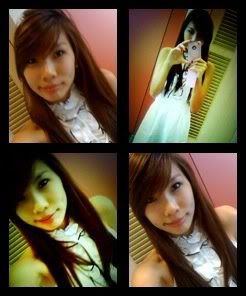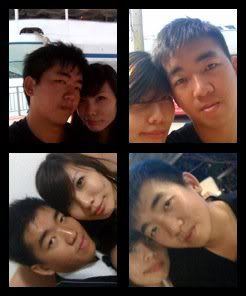 Comments
powered by blogger
The one week holiday, almost i spent it with my hubby.. I went to sentosa with my hubby n his friends.. Although i not very close with them, but i still join them to play beach volleyball.. I kena hit by my friend, on the day i very tu lan.. But i keep quiet all the way.. My Christmas Eve n New Year Eve i spent with laogong and his friends in town.. It is very boring lor, and many things happen on those two nights.. Got once, I accidently scold my hubby cox of my malay ex.. After that he don't talk to me, i really shed tears.. Haiz it is already a month plus since i lost my dearest grandma.. Without her, our family like lost something.. Haiz my realtionship is two against two.. My mum n second uncle against it, but my small uncle n his wife agree that i should have a boyfriend now.. He is the first guy that i introduce to my family n olso i will worry about him.. I feel so gulity because i neglected my mei mei since i am attached.. And olso i spend a little time with baobei..