INTRODUCTION
Doreen, reaching 23 this year...
Currently working as accounts assistant and studying part-time Dipolma in Management accounting and Finance....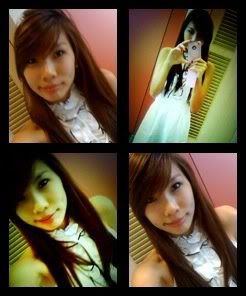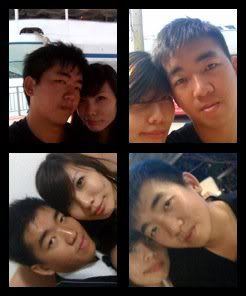 Comments
powered by blogger
Yesterday is a happy day for me coz hubby bring mi go out.. We went to eat pasta mania , we order baked rice and pasta.. We meet his friend go out together to go orchard but in the end we go city hall... Although got a bit sian but quite k.. coz his friend got talk to me and hubby never throw me alone.. He pei mi all along.. We intend to go take photo together de.. But hubby play billard until nearly 10.. Then the shop going to close le.. So we never go take.. But i got a bit angry with him.. But awhile we k back.. I am so happy i am the first gf that he bring to eat restaurant.. Today i work 6.30am.. Then i have to wake up at 5.30am.. But i wake up at 5am.. Coz i can't sleep then i sms hubby, he ask me go back n sleep.. then he will give me morning call.. I late le so i take cab come.. When i reach luckily i never kena re-time.. I olso very relax, the officer let mi sleep for one hour.. Haiz today so sway see my ex.. But i never talk to him at all, i just stare onli.. I assist a blind pax today they are husband n wife.. Since so long i never assist this type le.. They are from francefurt.. The husband wanted to go to the gents i have to bring him go, but i never go in with him.. Haiz i accidently scratch my hand.. a bit pain.. tomorrow school le.. So fast tis thursday got ca2 accounting..