INTRODUCTION
Doreen, reaching 23 this year...
Currently working as accounts assistant and studying part-time Dipolma in Management accounting and Finance....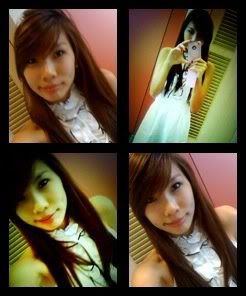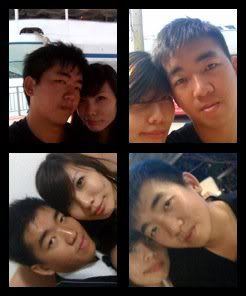 Comments
powered by blogger
Last wednesday i went to wild wild wet with my friends.. I was drown for a few seconds it was scary for mi cox it was the the seconds time i was drown.. I sms laogong to tell him.. Then in the evening when i see him, my tears straight away dropped.. Thursday i went again but this time is with hubby and his friends.. All the way he protect me.. I find it very sweet when he piggy back mi.. I play those which i don dare to play on Wednesday.. Hmmm, i now really quite tan le.. Saturday i meet baobei go k box.. This is the first time we so high.. We brought the same sandals in Tm.... Then after that we went to bugis to do shopping... We just walk awhile than i feel so tired.. So we went to the bugis cafe to have our dinner.. In the night, we went to pasir ris park... i shed tears because i suddenly think of my grandma.. Then i angry with laogong cox he went chiong.. Sunday i make breakfast for my hubby n his parents.. But when i reach there, his parents already have his breakfast le.. Sunday and Monday is my most sad days.. Because we nearly break for some small reasons.. I really very scared to lose him now.. Because he is the first guy that i care so much for him....