INTRODUCTION
Doreen, reaching 23 this year...
Currently working as accounts assistant and studying part-time Dipolma in Management accounting and Finance....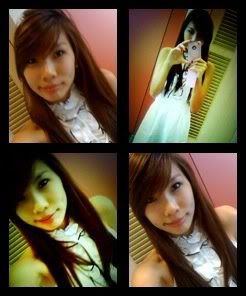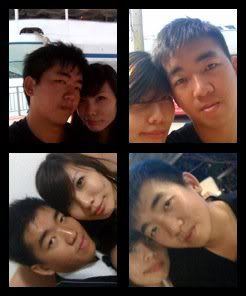 Comments
powered by blogger
Yesterday i saw bird, towards him i feel that i and him are like strangers.. I shed tears lor cox see he treat mi like strangers.. I and him break on 11 may 2006 le.. I will never forget how he have hurt me.. He will never now how he have hurt me so deep.. I today went to find gan ma, i feel so pai seh when i see her.. I noe she feel very guilty towards mi.. I tell myself i won't have any trust or confidence in relationship anymore... Haiz so tired le.. Since last tuesday i n baobei whole body ache.. Now rushing for my entrepreneur project le.. Haiz so pain.. i feel like go see doctor but i scare pain..


sIncE tHe fIrsT dAy i nOe yOu...
eVerYtHiNgS hAvE cHaNgE.....
i wAiT fOr yOuR cAlL...
yOuR sMs...
tO mEeT yOU...
tHe cOuPle rInGs..
lEaRnInG tO cOoK mEaLs..
tRyiNg tO gIvE yOu sUrPrIsE fOr oUr aNniVeRsArY..
pErsUaDe yOu tO qUiT sMoKiNg..
dOn't pUt tAtToO le..
aSkInG yOu tO tAkE cArE oF yOu..
BUT NOW EVERYTHING, WON'T HAPPEN ANYMORE LE.. BECAUSE YOU HAVE TOTALLY HURT MI DEEPLY..