INTRODUCTION
Doreen, reaching 23 this year...
Currently working as accounts assistant and studying part-time Dipolma in Management accounting and Finance....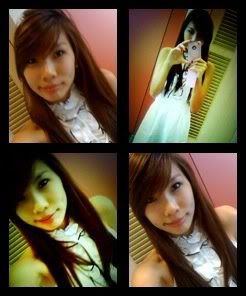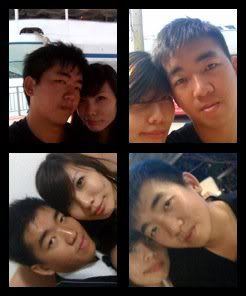 Comments
powered by blogger
memories of 2006

He really touched my heart since the day when i am with him on the 05 november 2006... He left me a very happy memories thaT we have together but he olso let me feel sad... The yan shen that he look at me i will never forget.. My memories have already stop on the 08 december 2006 the day we break n i will always remember that day.. I onli hope to see him smile but not sad can le.. Used to cheer him up but not now le...

My last year birthday, my friends jia lin, jing, michelle, hau and yy they help me to celebrate my birthday at pizza hut... thanks them very much coz they let me have a very memorable birthday n this 1 years 6 months really very fast pass.. we going to graduate le.. but we must still keep in contact n go out often no matter how busy we are.. really will miss you all de.. must pass our exams with good grades ok..

i noe a group of gal on 23 december 2006, it is the first day that i went club at dxo.. and i noe jashime, zing, lynn n kai rui.. now i hang out with them very often.. especially zing coz she is my darling i will share with her my problems de..

on the 13 january this year... i noe my boi boi at dxo.. he very cute n sweet... he can make me feel happy n olso sad very easily.. maybe the times we spent together will be very short but i will remember it... i will treasure every min n sec when i am with him... muackzzz...

the thing that let me emotional for half a month already over le.. now i am feeling better le.. so don't worry for me... i will try to recover faster.. but it needs times.. thanks for all of u being there when i need u all..