INTRODUCTION
Doreen, reaching 23 this year...
Currently working as accounts assistant and studying part-time Dipolma in Management accounting and Finance....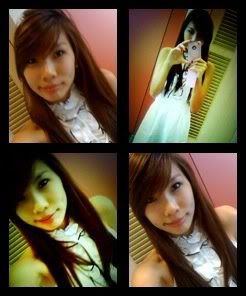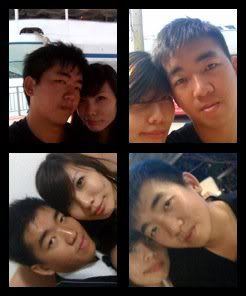 Comments
powered by blogger
Yesterday i tell dear that i am sick, then he straight rush down from yishun to bring me go see doctor.. i was touched and don noe wat to say.. i wanted to give me a hug when i see him but i feel weak.. So the relieve doctor give me one day de mc.. Today morning, i wake up at 7 am, then around 9 plus reach laogong house.. i bluff him that i just wake up but actually i already in 969 le.. haha.. wanted to give you a surprise de.. when i see laogong i straight away give him a hug.. i today shed tears again.. reason i think i very scared that dear will leave me.. coz i realise that i love him very much.. See you drop tears i was like surprised.. hehe.. hmmm dear dear going to bring me go eat ban mian le... i will onli let u drop tears is when i make you touched.. but not make you sad.. ok.. lifetime promise.. muackzzz... love ya.. reali hope that you can go sentosa coz want to go sun tan together.. huggies..