INTRODUCTION
Doreen, reaching 23 this year...
Currently working as accounts assistant and studying part-time Dipolma in Management accounting and Finance....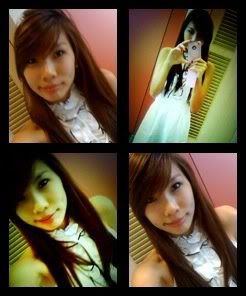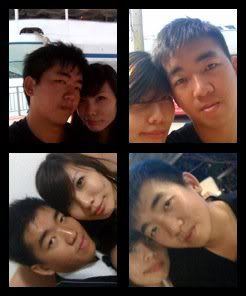 Comments
powered by blogger
Today afternoon i meet jeslie for lunch at tampines mall.. we went to pasta mania for our lunch.. she say she want to pay then i pay nvm.. because that time she pay for the ajisan dinner.. we shop around century square n tampines malll..then we shop till 1,then we went home le.. take a nap for a hour.. coz i put reen reen run around my room then she keep on jump onto my bed n lick my nose.. kor ask me go down n buy food for him.. but then i reali very tired.. so he went down to buy himself.. then i sms him n ask me to help me buy bubble tea n say sorry to him olso.. but then when he reach home he say u never say earli, i already reach downstairs le.. i was shocked.. whole afternoon n evening i stay at home n rest.. afternoon when i reach home, i called my grandpa,ask him where is he.. i was concerned for him yet he tell me that he at my aunt house.. sending my aunt to tampines mall.. although is he offered to send them go.. but my auntie she can rejected de.. just a few stops she olso lazy to do it. my grandpa already in his 70s le.. still treat him as her si ji.. so disappointed..at night gong gong call me n ask whether i want to have anything for dinner.. then i say nope..coz i not hungry.. in the end when he reach home, he told me he buy spag for me.. i not hungry but force myself to finish half..then suddenly we quarrel.. he say those hurting words to me.. let me feel so heart pain.. i cry for one hours.. laogong was consoling me.. i tell him alot of things.. i really want to continue my studies to get my dipolma.. but then i need to save alot.. coz i going to study private.. haiz but my studies i can wait.. coz i don wan to let my mummy worked so hard.. every night she come back from work.. she will complain de.. i noe that she is not happy over there..