INTRODUCTION
Doreen, reaching 23 this year...
Currently working as accounts assistant and studying part-time Dipolma in Management accounting and Finance....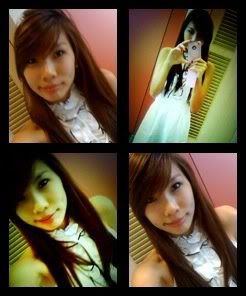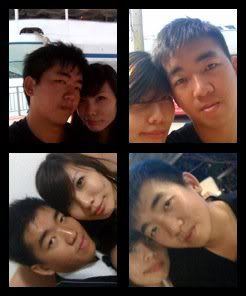 Comments
powered by blogger
Today morning when i reach branch i saw lao lao outside so we walked in together.. She told me judy is on mc, wanted to get officer lynn to come but she on leave because her boy having fever.. so left with me and lao lao... today entries not much... she ask me do i know how to do credit advice.. i still remember the steps so i say yuppie... i realise that without judy and lai pheng around i will be indepentent i won't ask lao lao or say i don't know how to do... maybe is because i know when i am alone i only can rely on my own... think is cox grandma blessed me so that i can have a smooth day... receive jia lin sms.... yesterday read the blog she sent me... in this world there are two types of guy maybe very rare to have perfect maybe i find a perfect bf... cox he only sometimes drink, after know me he wont anyhow go clubbing... understand me, but i know i will always ignore the words he say... then he will angry sorry dear... Gal is so troubled wat to get for her bf.. And olso she and zann have a bit of conflicts... maybe zann say is true although no matter how you love a person..You will still have something to hide to each other. True will let a couple quarrel or even break off... Sky is so dark today even though is only 6.45pm... I very scare that i will lost my loves one...

I heard a bad news today.. Lai pheng husband pass away, she sms lao lao but we are busy so she only realised she sent her a sms at 5 plus.. when lao lao called her.. she was crying is so sudden when we heard it.. we was stunned and my eyes become watery.. So i text her.. "you must be strong and take care of yourselves cox you still need to take care of jolene... her daughter is ony coming to 5... hope she can take it.. the lai pheng i noe is a very strong women...