INTRODUCTION
Doreen, reaching 23 this year...
Currently working as accounts assistant and studying part-time Dipolma in Management accounting and Finance....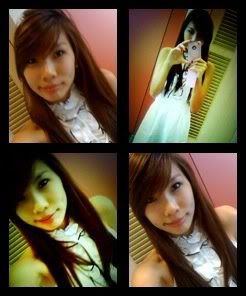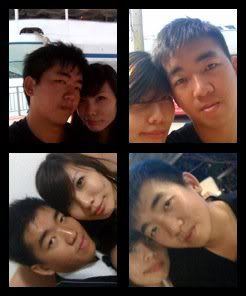 Comments
powered by blogger
I just tender my letter on friday, 20 February.. So my offical last day is 20 march. When the moment i hand it to lao lao, i feel very relieve that i won't be working under her soon and don't have to face them anymore.Although u ask me to wait for them to retrench me, but u know they wont de.. Cox they are cutting cost. I wear coach shoes to work, you saw it then ask me is it fake. Hallo only you are the only one that use fake branded stuffs... So i replied her back that is from my bf and it fly back from usa.. So she lan lan de shut up...What type of bom and colleagues are you, We are working in the same branch yet we have to seperate between sales side and cash ops. Seriously if i am been ask to give feed back, i will say why is it so that we work in the same branch, we will seperate until so clearly. I was reading jacelyn blog i was so surprise that they will do that, so if u all are officers, you must learn to respect our privacy too.. Dont comapare anything if you don noe anything about wisdom tooth surgery. You told me doris went for her wisdom tooth but she is not on mc. Maybe hers is extract that why no need mc. mine is surgery, there will be stiches. So there is two differences. Tuesday meeting i don feel that i have a need to go at all. Should i use that for my make-up lesson.

Recently i not in a mood to update my blog. this wednesday i am going to remove my wisdom tooth. So nervous and scare. i need someone to give me encouraging. Dear cannot accompany me go cox he have to go for outfield. So i will be gg by myself. Recently, i feel that i love him so much.. if one day i am hurt, the person that will hurt me will be you le.

So long never heard from jia lin le. don't know how is she. Her birthday present i have been dragging till now le. Known that she will be disappointed.

Here a pics that i take with my classmates. Short of a gal called maz. Well next time she will be in too..