INTRODUCTION
Doreen, reaching 23 this year...
Currently working as accounts assistant and studying part-time Dipolma in Management accounting and Finance....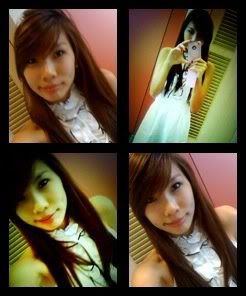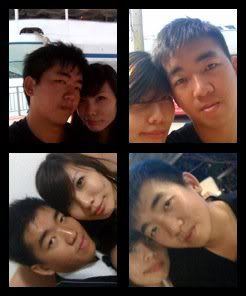 Comments
powered by blogger
Today morning when i reach branch, Yvonne was opening quick cheque, so she was been suan by lao lao.. this is what she say " YOUR CLIP IS SO BIG" means she want her to clip up her fringe too... Then judy was teaching her do quick cheque and keying entries. So i ask lao lao since i am going down to open the letter box as well i show her where is it located. We went to buy lunch together, So on the way she was asking me about judy they all...So i tell her that my mentor is not judy is other colleague.. So her expectation of her will be very high.. And i tell her they have a rule is "if you make a mistake, and the officers ask who teach you, You cannot mention the person name, just say that you are taught that way" Then she ask me why... I tell her in this line they are very senstive about people mention their name when errors is made. I think ai ling saw yvonne she shake head cox she wear a mini skirt to work then customer see le was giving a kind of look... i was very piss off with lao lao.. she ask me to do balancing at 3.. nvm then she delly tally do my tick bag, after she close my till i went behind to tell her.. I going off le, she was like i though is 4 then u go off.. i tell her my interview is at 4pm.. then i take cab and rush down.. don't know whether my interview will go through ma.. After my interview i take 183 to jurong east, the journey is 30 min.. so i wait for xin li around 30 min.. hahah... tomorrow i will be having my wisdom tooth surgery le.. feeling so scared.. that all shall update more tomorrow....