INTRODUCTION
Doreen, reaching 23 this year...
Currently working as accounts assistant and studying part-time Dipolma in Management accounting and Finance....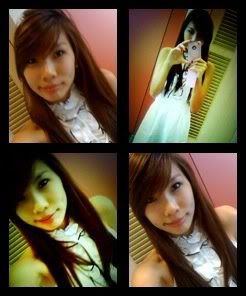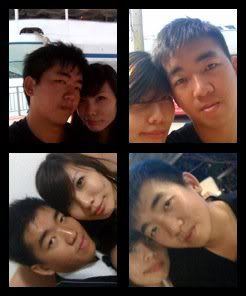 Comments
powered by blogger
As usual wake up at 6.30am but i went back to sleep and wake up at 6.45am.. then faster jump out of bed. Today hubby is off for three days, So while i was bathing i heard hubby come out to scold baby. because he keep on barking non-stop. On my way to work i sms jia lin. Sorry babe, didnt know that you have so many things trouble you. Nowadays the encomic is so bad, all of the companies is being affected, so don't too worry for him. When i reach office then i realise judy is on urgent leave for 2 days, cox her son got the hand,foot,mouth disease. So i will be working with lao lao and Yvonne. she will be opening counter, but do purely deposit. The error she do today.

1)take money from vault the till number she not sure wat to key.
2)TX money went to cash deposit screen.
3)Qchq description not sure.
4)Sorting out of cash.
5)Keep on forgetting what is the next step she must do.

Well, i see her like this, i wanna faint le.Now i know how my shi fu and judy teach me. Is raining outside i am not sure what should i eat for lunch. I am not going for class today because my back is pain and also hubby is off.