INTRODUCTION
Doreen, reaching 23 this year...
Currently working as accounts assistant and studying part-time Dipolma in Management accounting and Finance....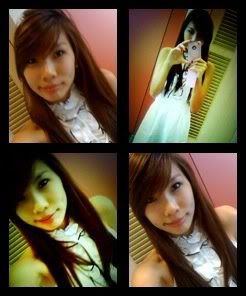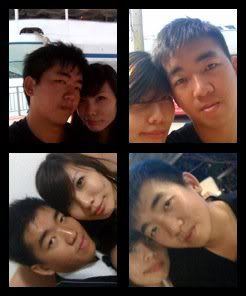 Comments
powered by blogger
I have been working in Asia-Europe Foundation for a week. So far i managed to clear my work that irene assign to me in a day. The colleagues there are friendly more that lao lao they all.. Especially my accounts manager, the first that i join the company we went to lunch at Habour restaurant at PSA.. they order 10 dishes and tim sum.. So in this 10 dishes there is vegetable, my manager dont take vegetable he only take meat but my the other colleagues (Irene) is a full-time vegeterian, So he say they two are ememies why are in a joking manner.. So the whole week they being bringing me to alot of places to eat. whch i never went before.. Thank you very much.. I heard from irene that his son is only 7yrs old, he just went for a operation on last year october.. but the doctor say the tumour is still there, they can't totally removed all as is near the veins. Although is a bit far for me but i don't mind to travel. I though take bus 10 will be faster but who know i took 2 hours to reach tampines interchange.

I was reading Marley and me in the train this morning.. Although i have saw the movie but the story book is the same. You can feel that you are actually going through. Marley is a very cute labs. but mischevious. I nearly shed a tears when i read till John and Jenny decide to put marley to sleep.. Because there is no cure for marley stomach.

I went to read your blog. Didn't know that just fews days so many things happen. Your brother-in-law will bring your niece back. Just that they need few days to calm down. don't go think so much. Enjoy your day tomorrow with jashime.

I spolit myself by spending 61 bucks on nails. although is comfortable but a bit expensive.. hopefully tomorrow dear see it will saw nice..

Good night everyone.. So tired..