INTRODUCTION
Doreen, reaching 23 this year...
Currently working as accounts assistant and studying part-time Dipolma in Management accounting and Finance....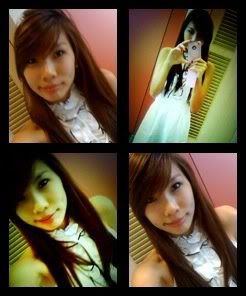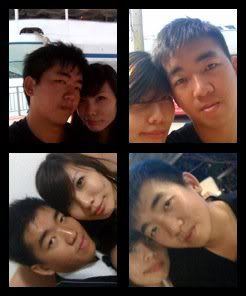 Comments
powered by blogger
Last evening went to Old town for dinner at East coast park,after that chill at Bukit Pajang Plaza de starbucks with hubby friends. After that we head back home. I saw the new teller (Yvonne) was being scolded by her shi fu till her tears drop. She is here for two weeks. Count-down i left 10 more days, i will say bye to ABN Amro bank .

1) She get the spelling wrong for vault,her shi fu say her you are a degree holder you dont even know how to spell this.
2) In house clearing cheque, she wrote the wrong account number.
3) Cash cheque withdrawal, third party withdrawal she took the client IC but only wrote the customer IC number,No name
4) Reveal other client balance to the wrong customer.
5) Keep on forgetting what duties she must do daily.
4) Have the habit keep on talk back.
5) Lao Lao test her on cash withdrawal, she messed it up..

The next minute lao lao went in to call Mrs teo, say she totally don have the experience at all, how is she going to work when judy is on materity leave for 4 months. Then better employ a well experience teller over here.