INTRODUCTION
Doreen, reaching 23 this year...
Currently working as accounts assistant and studying part-time Dipolma in Management accounting and Finance....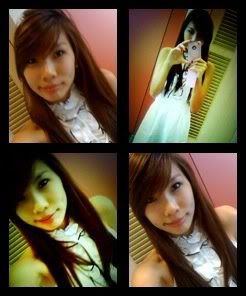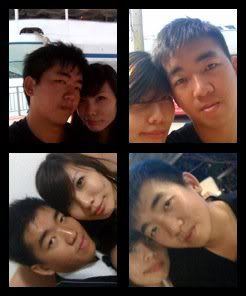 Comments
powered by blogger
One month at least is over.. today is my last day in RBS bank.. Some of the RM came to send their regards to me. Feel that i really belongs to this branch. I have lunch with kate actually is suppose to have dinner but she cannot make it. So we ask what shall we eat.. i say i wan abalone and shark fins.. But just joking so we have mos burger instead. Actually we both have the same likings for food. Just now ai ling ask me today my last day rite, so she add on actually wanted to ask you come back to work. So i tell her i have found a job as the position for accounts assistant then the pay is higher. plus i dont have to face clients. yesterday ws so pissed off with kelly, she have borrow my english skills notes, then she say where got. then like saying i lost my own notes. Then other thing is you get itouch olso but is gen 2. cheaper then me. I hate people taking the same things as me.

Then today she scan to me an say, this is for you, plus your reference. thanks see le more hot. Went to do french manicure last night at tiong baru cost me 17 bucks. so i told dear he say ok, suprisingly he is not angey at all.

Think lao lao going to dismiss Yvonne but hr say is very troublesome. so lao lao told her going to give her one more chance. But i think she also dont want to work le. but she need to compensate 1 months pay.