INTRODUCTION
Doreen, reaching 23 this year...
Currently working as accounts assistant and studying part-time Dipolma in Management accounting and Finance....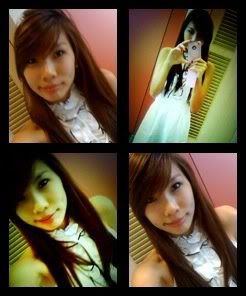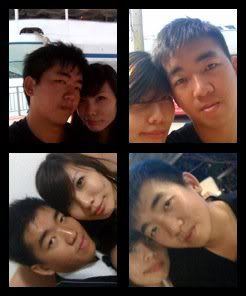 Comments
powered by blogger
hallo everyone is been ages that i didn't update my blog.

Recently my work load is increasing le. doing staff claims, TT, payments, and keying entries. My manager don't want to let yz to do TT anymore, because she been making mistakes so whenever i do i must be very careful. his expectations towards me is very high and i promise him i wont disappointed him and irene. over at my side is really poltics. even my ed he want to employ a consultant is a french. sometimes i can understand why my manager don't like her because sometimes whenever i walk past her table i will see her msn. and her music is very loud. i can't even focus on my work. then that time bog i have to do all the files cox she was eating breakfast and olso do the country file.

So fast i and hubby is going to reach two years. and i also will be 22 years old in four months time. all this while he has been torerate my nonenses. sorry dear.

Thursday i meet jessie, zhi hao, old man, eric and hubby for dinner at hong kong cafe (north point) after that caught a x-men 2 about wolfverine. the show is nice. is like a reunion all for of us..

Gal although i didin't go for the gathering, but i believe there will be a chance one. although is like very rare yy wil come along, but the next visit i will be there.. haha..

got to go and have my breakfast.