INTRODUCTION
Doreen, reaching 23 this year...
Currently working as accounts assistant and studying part-time Dipolma in Management accounting and Finance....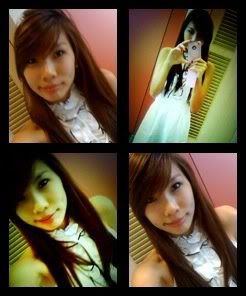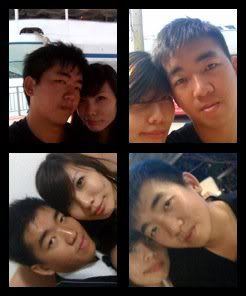 Comments
powered by blogger
Today hubby went to Malaysia fishing with Lawerence, Captain Eric, Kelvin Seah for 2 days 1 night. So luckily today morning i have driving at 11am after that went to meet michelle at bugis to help her revise her accounting paper on Wednesday...

But sorry girl i have forgotten about my accounting stuff le.. every semester have to memorise different stuff.. so brain already shut down le..

Went to try 3 dresses at Bugis, but was wondering should i buy.. although i like it but scare later hubby will say is not nice...

Reach hubby house at 7pm.. wanted to run but then after drinking the ice blended caramel my gastric suddenly came back.. in the end came back to do my nails.. i suddenly miss hubby alot... hope he wont catch a cold...

Monday office is closed due to Deepavali.... Maybe will go sing k with shi zhen... but evening having class...

I feel like going for holiday in December but scare no money.. haix.. Wanted to get Canon 5D camera for hubby, But now i still havent save any money..

Starting my braces soon.. feel so pinch but want to become pretty have to bear with it...