INTRODUCTION
Doreen, reaching 23 this year...
Currently working as accounts assistant and studying part-time Dipolma in Management accounting and Finance....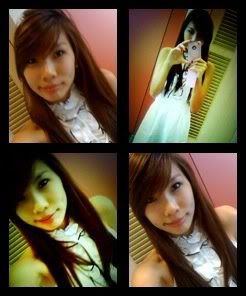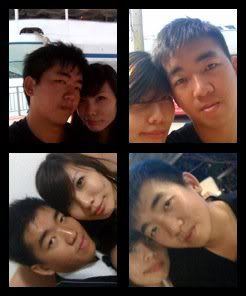 Comments
powered by blogger
Today is Sunday ,30 may 2010 is our 3 years anniversary. Dear had camera lesson from 2pm to 4pm. so we went to Chong pang de Tai Guo Xiao Chi. Their food is nice, we order 1 medium pineapple rice, 1 plate garlic kai lan, 1 plate honey chicken, 1 plate hotplate tofu and last the tasty Ceral prawn.. Make dear a photo album which has all the pics that we took.

Friday i and hubby went down to shop for Marvin daughter (Chloe). a very sweet and nice name. takashima was so crowded so many people was at the kids section. I saw one shirt from Rauph Lauren so nice, but then is to expensive. We went in to Gucci and LV. Dear was eye on a LV cherry red purse wanted to brought for me . it cost SGD 1,130. so expensive. i told dear don have to buy give me is too expensive. After that we went to far east , i brought a tube and a bag. Dear brought me two dresses from Dressculture. After that we agreed to have Pontian wonton noodles for dinner.

Saturday went to Marina Barriage in the afternoon for hubby company potluck. so many people were flying kite there. it is windy but then is too hot. i and dear was sweating like sauna. haha. After that we went to Chloe one year old birthday. Sat for awhile and we move to Bugis for dinner ate steamboat, then we went to Paullaner to chill and had a 0.5 beer. the beer is nice and smooth.