INTRODUCTION
Doreen, reaching 23 this year...
Currently working as accounts assistant and studying part-time Dipolma in Management accounting and Finance....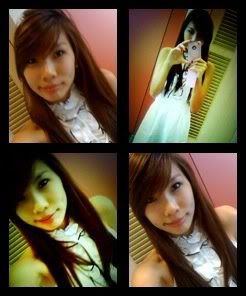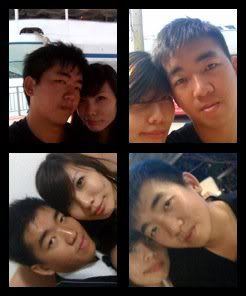 Comments
powered by blogger
Friday 16 april 2010...

Today is hubby 23rd birthday and also my TP test.. wake up at 6.40am as need to reach bukit gomak at 8.15am.. But fail my TP because of i mount and strike kerb. so sad. But i have rebook my test on 14 June 2010.. must jia u...

Then go back dear house to wait for him... After that we went Buddies Holies to eat our dinner then after that head down to Mount Sultan meet Law, Ah hao, Jia Yi, Adr and Eric.. We went to have some red wine at Wine Connection. I prefer White wine then Red wine.. After we move to his camp mates birthday bash at Cozy Bar, in the when reached there dear was just been ask to drink.. From there then i know that dear actually know jia yi friend Karin.. She is sweet..

Saturday was at whole the whole day.. watching taiwan show " My Queen". Sunday went Cathay Photo to get dear lens then went bugis to walk around. But i realise that he look so sian. it make me feel sad and feel sian. after that we went to have steamboat with Jia Yi, Adr and Eric. Then followed by to Gamehaven to play Wii...It was fun but $50 bucks for 3 hour.

Then reach home , a bit quarrel so after awhile i burst out with tears. Then after dear booked in i drop him a sms after that we are okay.

I cant stand the pressence , the way interact with people , ur voice it make me see that you are just putting up a act. Anyway you just a temp staff with experience then just now have discussion that keep on emphaise that finance should expand. "YOU THINK I DON UNDERSTAND WHAT YOU ARE EMPHASING MEH". And also Frances (you are just repeating how Sandie treat Alan by disgracing him by putting him at the Round table) Dont let the history repeat again.