INTRODUCTION
Doreen, reaching 23 this year...
Currently working as accounts assistant and studying part-time Dipolma in Management accounting and Finance....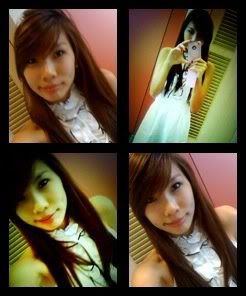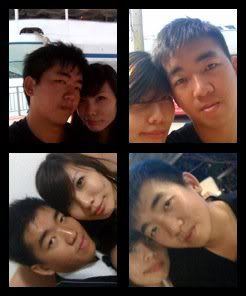 Comments
powered by blogger
Friday went for dinner at 848, had Yong tau foo but my stomach suddenly become hungry in the night so dear was saying if we had a car how good it will be.. we can go holland village for supper or go eat selegie beancurd.. But in the no car so can't go anywhere, dear went yo make Milo n we had with biscuits , it is nice.. Then we continue to watch 败犬女王.. I learn from the drama , 勇气不是天生的, 是一点一滴累计下来的. Actually is true no one is born with courage. Saturday I promise to make breakfast for dear de, but too tired till 12 I wake up n make ham n kaya toast for us.. Although is a simple breakfast but is sweet.. We thinking of where to go.. Intially our plan is go ikea but Jia yi they all call n ask if we wan steamboat .. So we went to have steamboat instead after that really no places to go so we went
resort world.. The levy fee was $100 a person.. So expensive .. Dear lost 200 excluding the levy fee.. Feel so heart pain.. But resort world not much things to shop.. Things was double the price outside... Next day having driving at 9.30am so we left the place at 2am.. The people there don know where they find so much money to gamble.. So scary.. Sunday manage to woke up at 8.15am to go for driving on time.. After driving brought porridge as breakfast for Hubby.. I loves to have breakfast with him.. So after that we went to nap awhile.. Wake up at 3pm as dear need to attend photography lessons . So I wake up to do my nails.. Quite sweet n I show dear he say not bad.. Super happy.. We went buddies holdies to had dinner for mother days with dear mum... Will take pics of my nail n blog..