INTRODUCTION
Doreen, reaching 23 this year...
Currently working as accounts assistant and studying part-time Dipolma in Management accounting and Finance....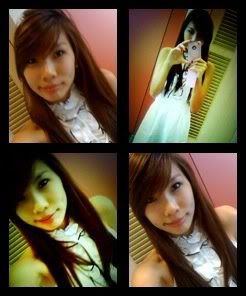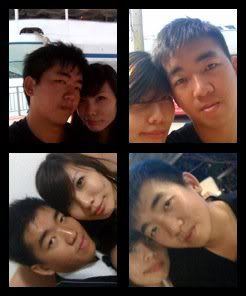 Comments
powered by blogger
Finally is Thursday today.

Yesterday Frances come an talk to me that Sandie has drop her a email mentioning that i take too many mc. I get sick every 3 months, and is the doctor prescribed me of 3 days sick leave and ask me to stay at home. So what you are a director, a petty and sly person. And that day i am wearing a bermudas not a shorts cant you see the difference.

And so what Irene Yap AI HOON, so what you are more seniority then me. Behave more arrogrant in front of me. cant stand seeing you for 9 hours a day for 5 days and inclusive of lunch hours. You are obviously wearing a mask in front of me. And setting up good terms with Frances, Crystal and Jesslyn. If not because that other jobs need a diploma i would have just tender my resignation and say BYE to you all.

Tomorrow still going to Zhou's kitchen, three of you are earning double my salary that why you all can afford every Friday to eat that.

Even though my birthday is coming , but i dont feel like eating with you all. I feel that i cant digest my meals.

After my photoshooting , i will submit the photos to photo agency for part time photoshooting . Hopefully i will fit the shots.


It has been such a long time that i have blog. I will try to blog as much as possible.

Last Monday went down to temple to pray my beloved grandma with dear. While seeing her pictures, my tears rolled down my cheek again. It has been 4 years since she passed away. I can say i have the best grandparents. After that we went Expo for the Harvey Norman sales, i keep on inist to dear that SBS bus 2 will passed by. So we wait for 10 minutes, after we board the bus then relaise it didnt passby. So we alighted at the back gate of ITE Simei and walk over.

Laughts " Dear was giving me the look, an says : make me walk so far. " Finally we reach Expo Hall 6, we was very lucky Panasonic LX3 @ $599, usually price is $799 and also left the one and only piece. Hurray " We have a new compact camera". So after that we took train from Expo back to Tampines to buy my Lingerie.

Luckily we still manage to catch the live of National Day parade. So after finish watching the parade dear need to book in.

Next day having my Audit paper , so i am recaps what i have memorise.

Something disappointed, whatever i have study was not tested. Called dear after the paper but he raised his voice at me "i told him that i really study very hard for this paper". My mood was very bad, so i walked home from Tampines Mrt station and ask my two cousins to accompany me for a run. After sweating out , feeled so much better.

Wednesday back to work, but Frances inisted me to stay and finished my work till 8pm. Next day i am having my Financial Strategy paper, my nose like a water tap keep flowing non-stop.

Friday took half-day leave in the afternoon because not feeling well.Then wait for dear to come back. then in the night we went AMK hub to watch movie , but i cant remember what show, out of a sudden.

Sunday, had a photoshooting in the morning , that was my first photoshooting but so happy that dear accompany me along. But when we see the clothes that i will be wearing, we had the same expression. Next week still have to continue , so havent finish. And he agreed to go with me again. Laughs ..

I am so happy whenever dear is with me. He took good care of me when i am sick.

Yesterday watch YOG, every channel was showing the same sports. So we play werstling , but i sure lose to him.

Back to work today, I am getting sick and tired here. Endless of stuff, Poltics , backstabs. Looking to leave at 5.45 today so that i can catch the ISS bus and meet him for dinner.