INTRODUCTION
Doreen, reaching 23 this year...
Currently working as accounts assistant and studying part-time Dipolma in Management accounting and Finance....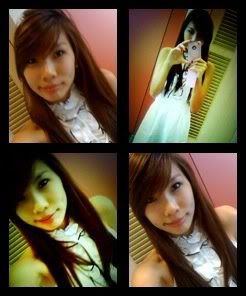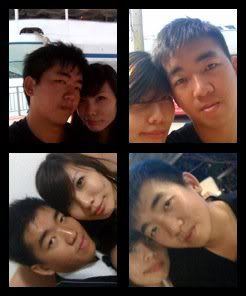 Comments
powered by blogger
We supposedly to head to East coast park for roller blading with Adrian , Lawrence and ah Hao.. Dear and I was packing our bags for the blading and also looking forward but due to the wet weather it was postpone till further ard 4 plus.. So we went 848 to have late breakfast to wait for them to SMS us.. Then suddenly this bunch of NYP dragonboat guys are staring at me, and when dear go buy the food come back they stare at him.. Dear look jealous, feel so happy it shows that he care for me ..

I am so disappointed when i have study so hard and my Business information system. But when i flip through the exam questions the question is totally different from the 2 sets of practice paper.

Why are some of my friends so selfish?

1) i have drop a sms to enquire for my friend is there any job vancancy , but her answer was why can't i search through the website. The website can't enter, that why i will msg you to ask if you can keep a lookout for me.

2)Receive a msn message from my ITE friend, that she is having her wedding on 23 January 2011 @ Johor Baru. I can't be travelling so far as Monday i am still working, but Jessica say this: WHY CANNOT GO, SHE INVITE YOU IT IS NOT NICE TO REJECT AND ALL OF US IS GOING. She can say so easy, as by then she will not be working already and i am just starting my new job.

Why can't they be understanding?

Count down 16 days away for my Melbourne trip, dear and me is looking forward.. Hooray..

But before thinking of holiday , i must study for my Econs paper that falls on 13 December 2010..