INTRODUCTION
Doreen, reaching 23 this year...
Currently working as accounts assistant and studying part-time Dipolma in Management accounting and Finance....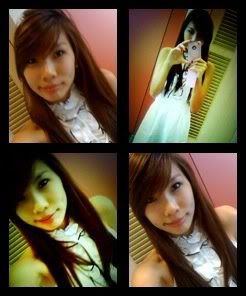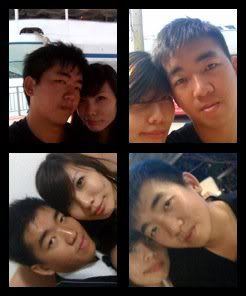 Comments
powered by blogger
After so long, today I accompany my grandpa to do his monthly revise for doctor ..

I used to accompany him when I was in ITE school days. My grandpa is always a strong person that say no accompany is needed. But when I say I go with him, he looks happy. Because of the construction work is going on near polyclinic here. He have to walk one big round, because I am holding a auto-mated driving license, if not I can drop him just outside the clinic so he don't have to walk so far. His monthly routine of doing registration is as follow.

1) Have to walk a distance from the carpark to the clinic.
2) Asking people for help on registration.
3) Proceed to Room 8 for measure blood pressure, take height and weight.
4) Then, wait for his turn to see doctor.
5) Lastly, collect his medicine.

As usual, polyclinic have to wait for very long.

There is one kind auntie, who tell me the q number we have missed so we gonna knock the door and inform the doctor..

So I went in to inform the doctor, I realise polyclinic doctor all looks young. I am wondering are they experience enough or they are just practice doctor.

Recently has not been sleeping well, early in the morning @9am .. There is drilling and I have found out is 6th floor.. The impact of 2 level difference is there can feel that the whole house is like earthquake..


We supposedly to head to East coast park for roller blading with Adrian , Lawrence and ah Hao.. Dear and I was packing our bags for the blading and also looking forward but due to the wet weather it was postpone till further ard 4 plus.. So we went 848 to have late breakfast to wait for them to SMS us.. Then suddenly this bunch of NYP dragonboat guys are staring at me, and when dear go buy the food come back they stare at him.. Dear look jealous, feel so happy it shows that he care for me ..

I am so disappointed when i have study so hard and my Business information system. But when i flip through the exam questions the question is totally different from the 2 sets of practice paper.

Why are some of my friends so selfish?

1) i have drop a sms to enquire for my friend is there any job vancancy , but her answer was why can't i search through the website. The website can't enter, that why i will msg you to ask if you can keep a lookout for me.

2)Receive a msn message from my ITE friend, that she is having her wedding on 23 January 2011 @ Johor Baru. I can't be travelling so far as Monday i am still working, but Jessica say this: WHY CANNOT GO, SHE INVITE YOU IT IS NOT NICE TO REJECT AND ALL OF US IS GOING. She can say so easy, as by then she will not be working already and i am just starting my new job.

Why can't they be understanding?

Count down 16 days away for my Melbourne trip, dear and me is looking forward.. Hooray..

But before thinking of holiday , i must study for my Econs paper that falls on 13 December 2010..


It has been ages since I have update my entries..

Well.. I also don't know where should I start..

This is the second week that I have left my previous work.. I am more relaxing now , no more stress, no more pushing and early wake up till January 3 next year .. But now I gonna study for my exam that is next Wednesday 3 december ,BIS module and 13 December -POE..
I am trying to work as a Freelance model to earn extra money but dear seems to be unhappy.. I also don't know what to do.. I just trying to help earn extra money .. Haix.. And now still have to pay his sister pocket money of 70bucks every week although now she is working and when she don't have money for transport , she will ask money from dear.. Which I am very unhappy , but I can't tell dear.. And why can't the mother just pay the bills of the Internet and after paying she still ask back money from us.. Why both mother and daughter are the same.. It is very hard for I and dear to save money if it carry on...


There will be Part II coming..



Chi Hai and Vinh Anh



Vinh Anh in cab



Chi Hai & Vinh Anh


Soup restaurant


In the restaurant



My lovely mummy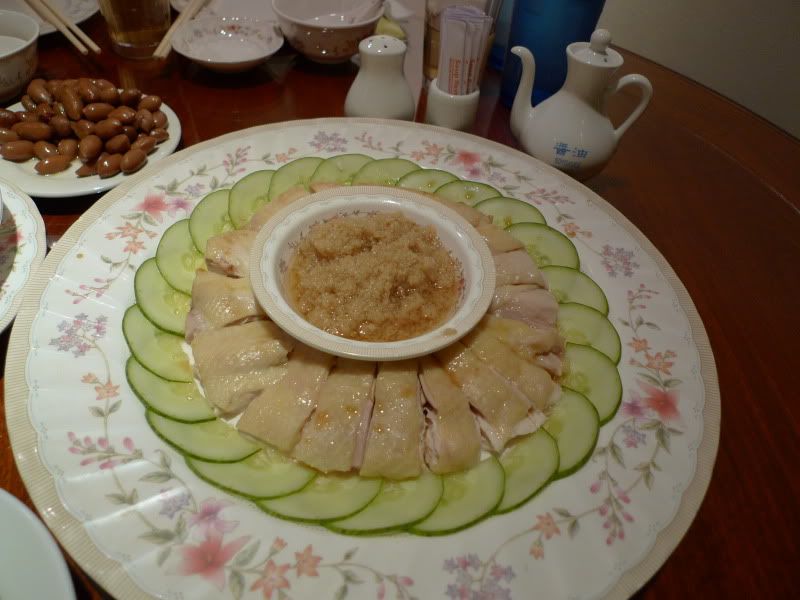 Samsui Ginger Chicken



Brocoli with Mushroom and Beancurd skin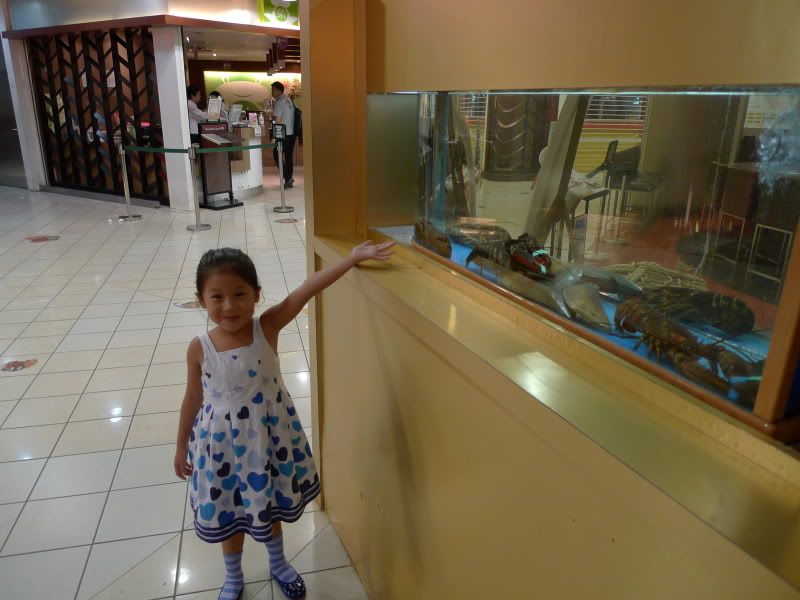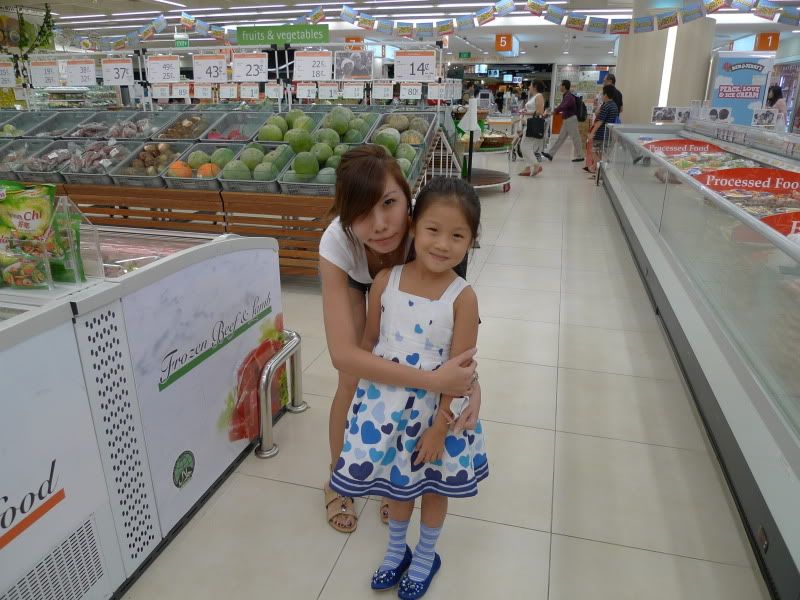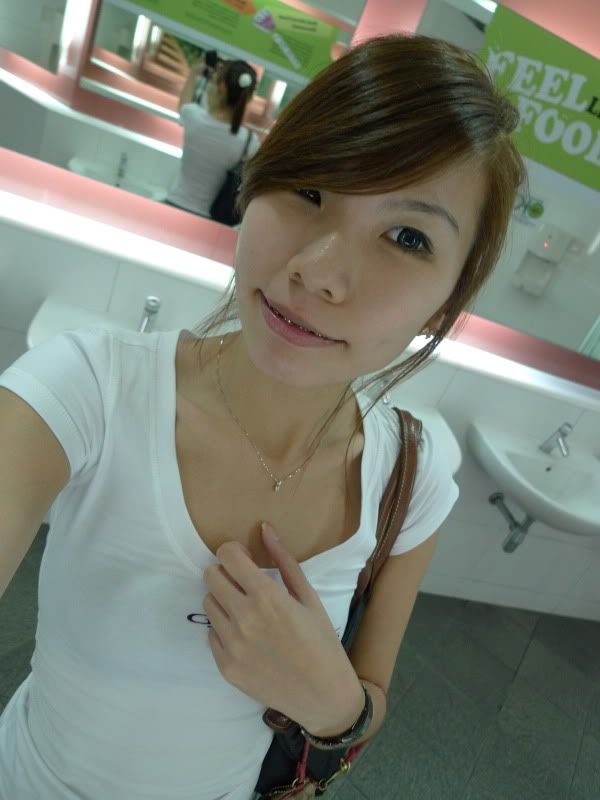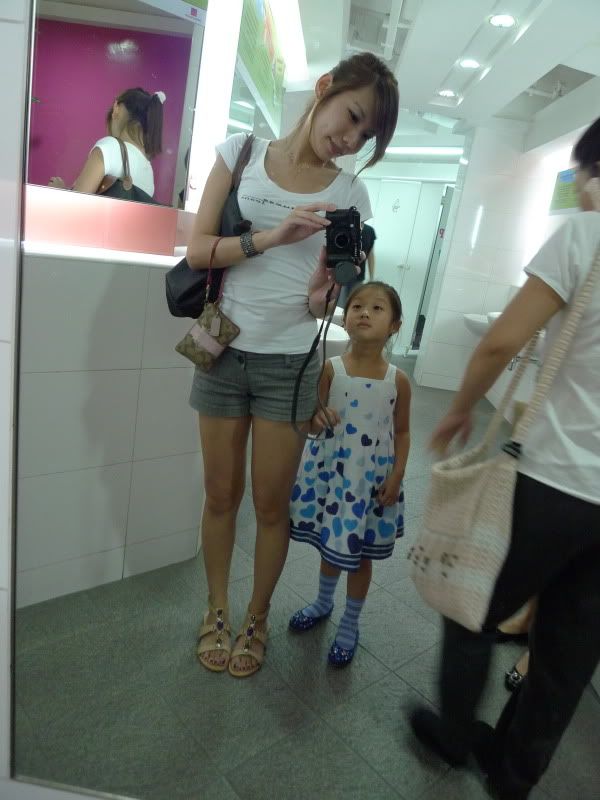 Labels: Mummy Birthday - 26 August 2010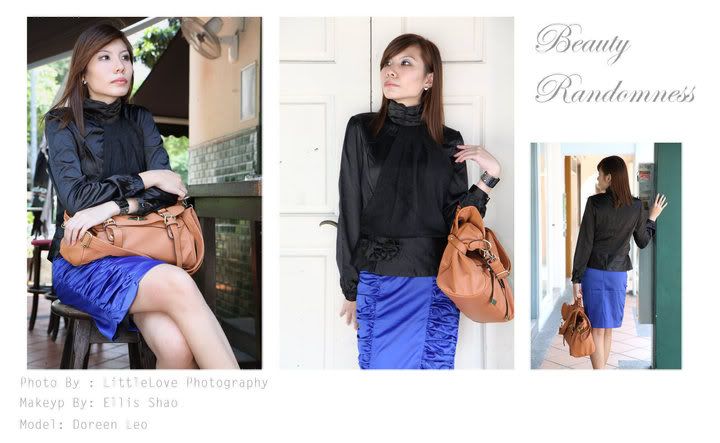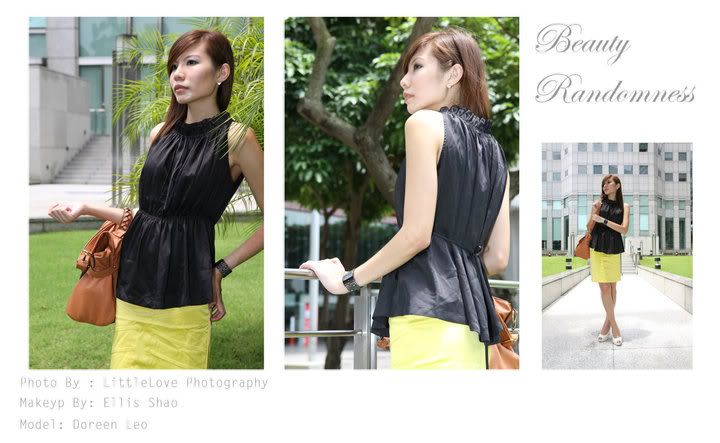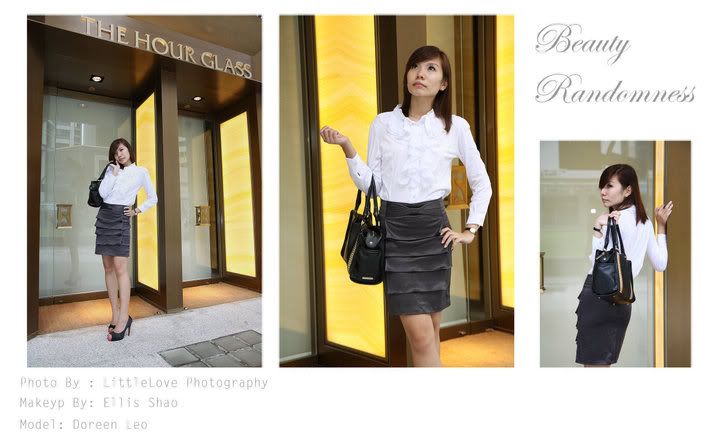 Labels: http://www.beautyrandomness.com/




This coming weekend you are going drinking with winshire they all, Friday you are on duty.. That how my weekend will be spend.. Sunday book in... 3 more weeks you are going overseas.. I just want u to spend more time with me... I not complaining just that i feel unhappy... But i dont want to let you know:.. Cox the quarrel will come out again...Your friend birthday ask you go drink , you say okay then you ask me.. My birthday ask you go universal studio or the helix bridge you say see how.. Feel that we are drifting apart... Every week I will look forward for weekend but this week is such a disappointment...


Finally is Thursday today.

Yesterday Frances come an talk to me that Sandie has drop her a email mentioning that i take too many mc. I get sick every 3 months, and is the doctor prescribed me of 3 days sick leave and ask me to stay at home. So what you are a director, a petty and sly person. And that day i am wearing a bermudas not a shorts cant you see the difference.

And so what Irene Yap AI HOON, so what you are more seniority then me. Behave more arrogrant in front of me. cant stand seeing you for 9 hours a day for 5 days and inclusive of lunch hours. You are obviously wearing a mask in front of me. And setting up good terms with Frances, Crystal and Jesslyn. If not because that other jobs need a diploma i would have just tender my resignation and say BYE to you all.

Tomorrow still going to Zhou's kitchen, three of you are earning double my salary that why you all can afford every Friday to eat that.

Even though my birthday is coming , but i dont feel like eating with you all. I feel that i cant digest my meals.

After my photoshooting , i will submit the photos to photo agency for part time photoshooting . Hopefully i will fit the shots.


It has been such a long time that i have blog. I will try to blog as much as possible.

Last Monday went down to temple to pray my beloved grandma with dear. While seeing her pictures, my tears rolled down my cheek again. It has been 4 years since she passed away. I can say i have the best grandparents. After that we went Expo for the Harvey Norman sales, i keep on inist to dear that SBS bus 2 will passed by. So we wait for 10 minutes, after we board the bus then relaise it didnt passby. So we alighted at the back gate of ITE Simei and walk over.

Laughts " Dear was giving me the look, an says : make me walk so far. " Finally we reach Expo Hall 6, we was very lucky Panasonic LX3 @ $599, usually price is $799 and also left the one and only piece. Hurray " We have a new compact camera". So after that we took train from Expo back to Tampines to buy my Lingerie.

Luckily we still manage to catch the live of National Day parade. So after finish watching the parade dear need to book in.

Next day having my Audit paper , so i am recaps what i have memorise.

Something disappointed, whatever i have study was not tested. Called dear after the paper but he raised his voice at me "i told him that i really study very hard for this paper". My mood was very bad, so i walked home from Tampines Mrt station and ask my two cousins to accompany me for a run. After sweating out , feeled so much better.

Wednesday back to work, but Frances inisted me to stay and finished my work till 8pm. Next day i am having my Financial Strategy paper, my nose like a water tap keep flowing non-stop.

Friday took half-day leave in the afternoon because not feeling well.Then wait for dear to come back. then in the night we went AMK hub to watch movie , but i cant remember what show, out of a sudden.

Sunday, had a photoshooting in the morning , that was my first photoshooting but so happy that dear accompany me along. But when we see the clothes that i will be wearing, we had the same expression. Next week still have to continue , so havent finish. And he agreed to go with me again. Laughs ..

I am so happy whenever dear is with me. He took good care of me when i am sick.

Yesterday watch YOG, every channel was showing the same sports. So we play werstling , but i sure lose to him.

Back to work today, I am getting sick and tired here. Endless of stuff, Poltics , backstabs. Looking to leave at 5.45 today so that i can catch the ISS bus and meet him for dinner.


Tuesday 01 June 2010. When i saw my phone today morning @ 8.01 am. I suddenly thought of my hubby. Times files we have been through so many things and overcome all the good and bad times together. Went to pasir pajang for lunch with Frances , Irene , Crystal and Cherrical. Sometimes i wondering they are wearing a mask towards me. Today dear was busy the whole day so we didnt sms much. I at last finish going through AEWS workshop 2008-2009. FINALLY... I drop dear a sms an tell him abouth my last week project question that i have done alone . i score 8/10 so i ask him did i do well and he say YES. I am so happy that my dear praised me.

I going to sleep soon.. feeling tired.. eyes is closing gonna do some sit ups and apply cream. good nite my dear...

I like this songs alot.

[al:静茹&情歌 - 别再为他流泪]
你走了太久一定很累
他错了不该你来面对
离开他就好 就算了
心情很干脆
他其实没有那么绝对
远一点你就看出真伪
离开他不等于你的世界会崩溃
转个弯你还能飞
就别再为他流泪
别再让他操控你的伤悲
就算有一点愚昧 一点点后悔
也不要太狼狈
他不值得你的泪
把那遗憾留在大雨的街
你曾在迷失的旅途中盲目追
以后为自己醉
每段感情都非常珍贵
他的好你就放在心扉
记得有个人曾让你 那样的心醉
你笑了照亮夜幕的黑
什么梦都不比你的美
多少年以后想起他还有些体会
那些你已无所谓
就别再为他流泪
别再让他操控你的伤悲
就算有一点愚昧 一点点后悔
也不要太狼狈
他不值得你的泪
把那遗憾留在大雨的街
你曾在迷失的旅途中盲目追
以后为自己醉
以后管他是谁


Today is Sunday ,30 may 2010 is our 3 years anniversary. Dear had camera lesson from 2pm to 4pm. so we went to Chong pang de Tai Guo Xiao Chi. Their food is nice, we order 1 medium pineapple rice, 1 plate garlic kai lan, 1 plate honey chicken, 1 plate hotplate tofu and last the tasty Ceral prawn.. Make dear a photo album which has all the pics that we took.

Friday i and hubby went down to shop for Marvin daughter (Chloe). a very sweet and nice name. takashima was so crowded so many people was at the kids section. I saw one shirt from Rauph Lauren so nice, but then is to expensive. We went in to Gucci and LV. Dear was eye on a LV cherry red purse wanted to brought for me . it cost SGD 1,130. so expensive. i told dear don have to buy give me is too expensive. After that we went to far east , i brought a tube and a bag. Dear brought me two dresses from Dressculture. After that we agreed to have Pontian wonton noodles for dinner.

Saturday went to Marina Barriage in the afternoon for hubby company potluck. so many people were flying kite there. it is windy but then is too hot. i and dear was sweating like sauna. haha. After that we went to Chloe one year old birthday. Sat for awhile and we move to Bugis for dinner ate steamboat, then we went to Paullaner to chill and had a 0.5 beer. the beer is nice and smooth.


Friday went for dinner at 848, had Yong tau foo but my stomach suddenly become hungry in the night so dear was saying if we had a car how good it will be.. we can go holland village for supper or go eat selegie beancurd.. But in the no car so can't go anywhere, dear went yo make Milo n we had with biscuits , it is nice.. Then we continue to watch 败犬女王.. I learn from the drama , 勇气不是天生的, 是一点一滴累计下来的. Actually is true no one is born with courage. Saturday I promise to make breakfast for dear de, but too tired till 12 I wake up n make ham n kaya toast for us.. Although is a simple breakfast but is sweet.. We thinking of where to go.. Intially our plan is go ikea but Jia yi they all call n ask if we wan steamboat .. So we went to have steamboat instead after that really no places to go so we went
resort world.. The levy fee was $100 a person.. So expensive .. Dear lost 200 excluding the levy fee.. Feel so heart pain.. But resort world not much things to shop.. Things was double the price outside... Next day having driving at 9.30am so we left the place at 2am.. The people there don know where they find so much money to gamble.. So scary.. Sunday manage to woke up at 8.15am to go for driving on time.. After driving brought porridge as breakfast for Hubby.. I loves to have breakfast with him.. So after that we went to nap awhile.. Wake up at 3pm as dear need to attend photography lessons . So I wake up to do my nails.. Quite sweet n I show dear he say not bad.. Super happy.. We went buddies holdies to had dinner for mother days with dear mum... Will take pics of my nail n blog..


So fast tomorrow will be Monday.. YES i am very piss off with you... your pocket money now become $70 a week.. And cox of you the money that we wanted to save is more hard.. You are already 17 years old. At your age, we already start working part-time. So what you are taking your "O" Level. You still can take part-time job since you have the time to go out with ur BF on weekends. And now i have to lend my E71 phone give you.. Which i like it very much... Seriously I HATE YOU... Getting more tired with u and your mum...Everytime will just ask money from us..

IS cox of your ah kor and son i am bearing all this... I will only come hubby place and sleep if he is around plus my driving..

Everyone in this house is getting tired of both of you two....


Friday 16 april 2010...

Today is hubby 23rd birthday and also my TP test.. wake up at 6.40am as need to reach bukit gomak at 8.15am.. But fail my TP because of i mount and strike kerb. so sad. But i have rebook my test on 14 June 2010.. must jia u...

Then go back dear house to wait for him... After that we went Buddies Holies to eat our dinner then after that head down to Mount Sultan meet Law, Ah hao, Jia Yi, Adr and Eric.. We went to have some red wine at Wine Connection. I prefer White wine then Red wine.. After we move to his camp mates birthday bash at Cozy Bar, in the when reached there dear was just been ask to drink.. From there then i know that dear actually know jia yi friend Karin.. She is sweet..

Saturday was at whole the whole day.. watching taiwan show " My Queen". Sunday went Cathay Photo to get dear lens then went bugis to walk around. But i realise that he look so sian. it make me feel sad and feel sian. after that we went to have steamboat with Jia Yi, Adr and Eric. Then followed by to Gamehaven to play Wii...It was fun but $50 bucks for 3 hour.

Then reach home , a bit quarrel so after awhile i burst out with tears. Then after dear booked in i drop him a sms after that we are okay.

I cant stand the pressence , the way interact with people , ur voice it make me see that you are just putting up a act. Anyway you just a temp staff with experience then just now have discussion that keep on emphaise that finance should expand. "YOU THINK I DON UNDERSTAND WHAT YOU ARE EMPHASING MEH". And also Frances (you are just repeating how Sandie treat Alan by disgracing him by putting him at the Round table) Dont let the history repeat again.


Has changed a new manager and things has change... Things that are not suppose to done by me become my job.. Getting tired le.. Plus my exams is coming soon.. This module for my performance management my lecturer really sucks.. He has already got two coMplain letters till they will give us a class revision on 29 march.. But I don't think I can make it as I will be just on my way back from genting... Now have start to summarize my audit into a notebook so I can bring out to study... Counting down Friday will be going to genting le... Hopefully the journey won't let dear and me have motion sickness... This time will be a different feeling from last time... This is the first time went genting with Hubby.. Feel quite excited ... Last Friday Adrian ask dear wanna go double o ma.. He say okay but throughout the night he just continous been asked to drink.. Which make him go gents to vomit 5-6 times... I see le I say nvm I help dear to drink.. While going back home in cab I got a bad feeling and reach home my turn to puke.. But the following day wake up at 10 cox dear need to collect passport.. But I got a bad hangover keep on feel like puking... After collecting went back home to rest.. Slept till 5 plus then wake up and wash up went to catch a movie " green zone".. Then Sunday we went to amk hub, dear wanted to buy me the levis jacket but don't have my size ( so maybe Friday drop by town to get the jacket) .. Haha so we pass by cotton on and dear ask if I want anything.. So in the end I had one more jeans shorts le.. Hehe wanted to get a dress but size small is too big le.. Went to catch a movie " book of Eli ".. They don have extra small so never get it.. Dear has been treating me so good but yet I keep on throw my temper... SORRY Hubby ... Going to meet you for dinner tonight then book in.. Then tomorrow night can see him again... On my way to work.. Train is so pack.. I an wearing heels standing my whole journey from yishun to clementi... :(. Love you my dear...


here are some wedding pictures to share on jun hao wedding..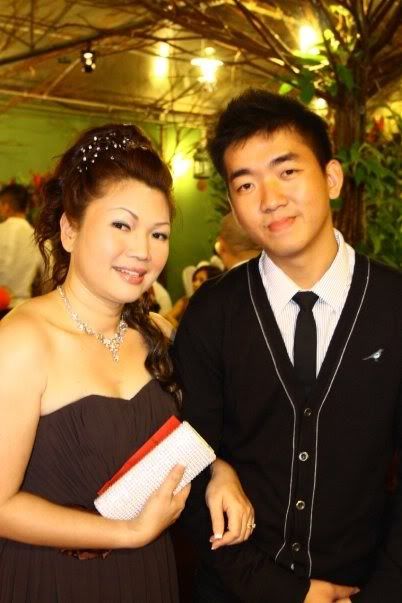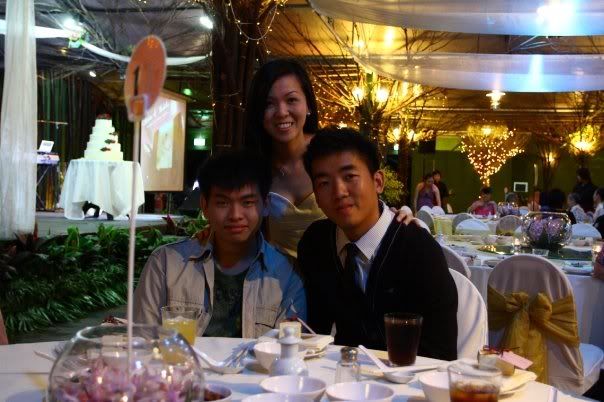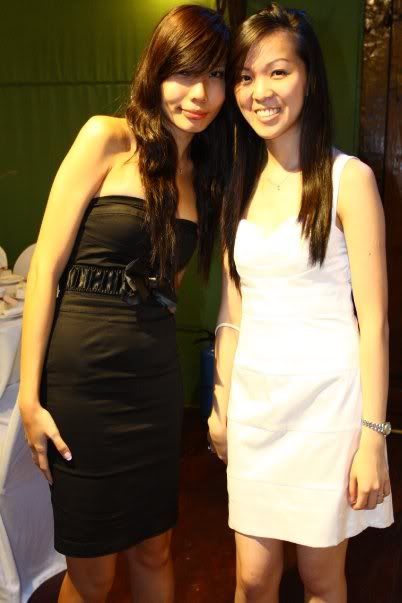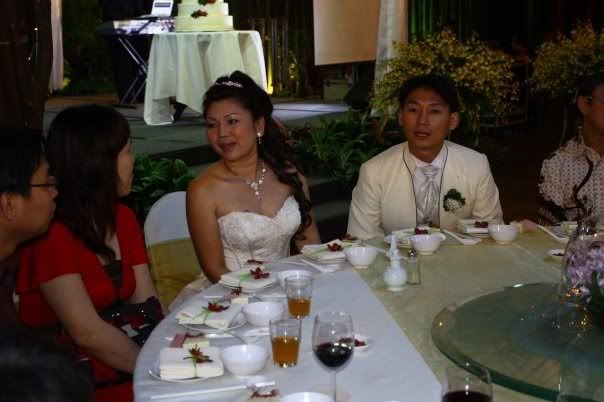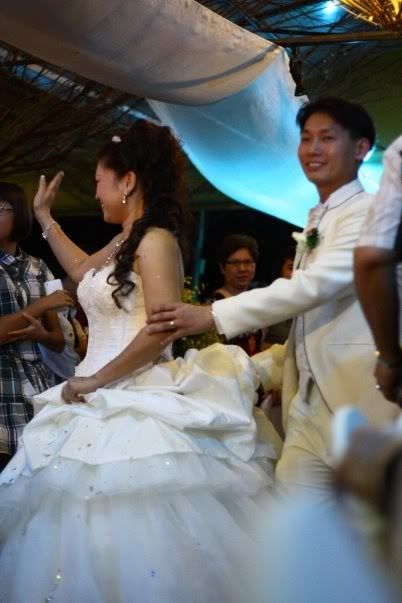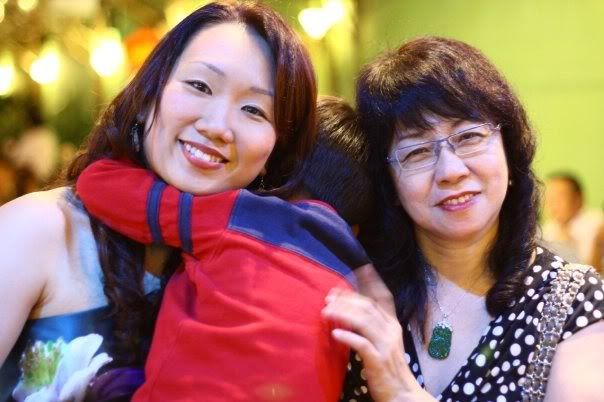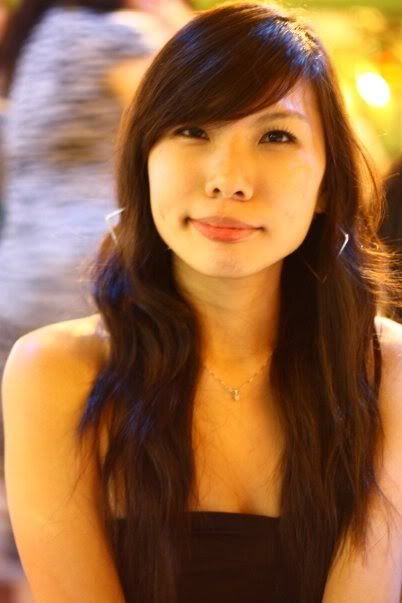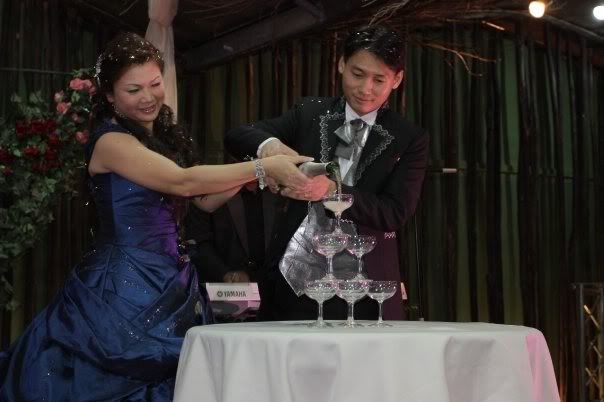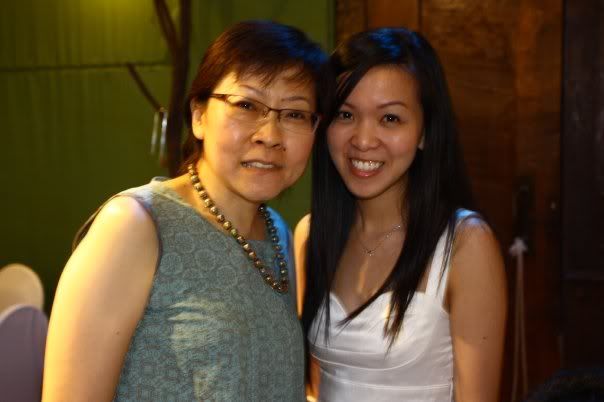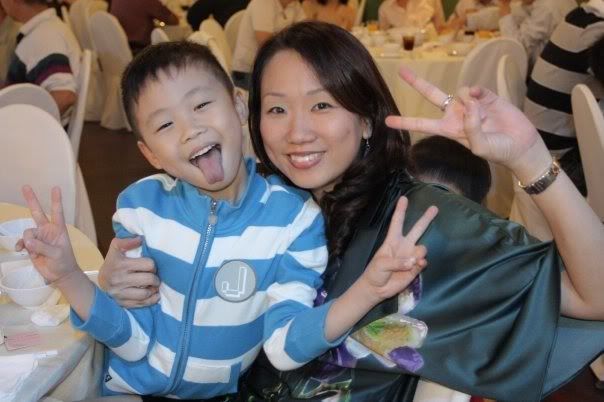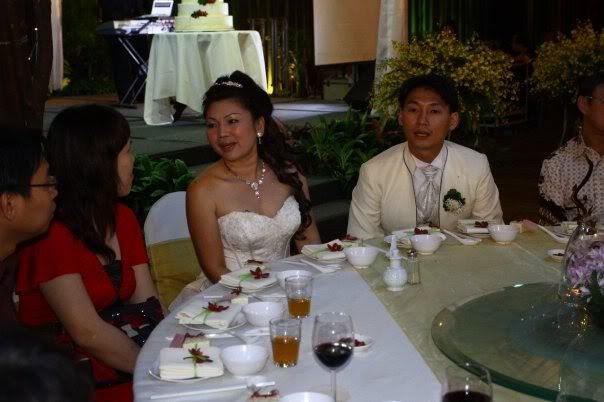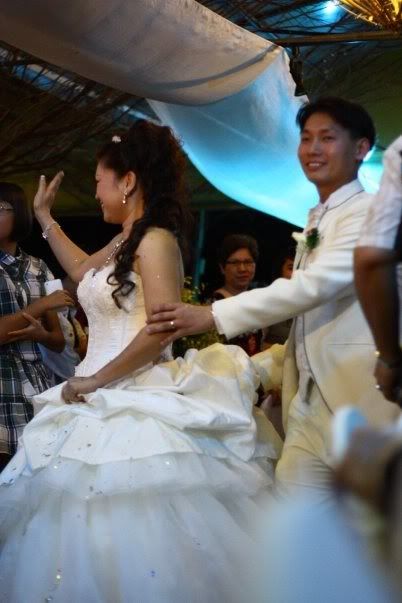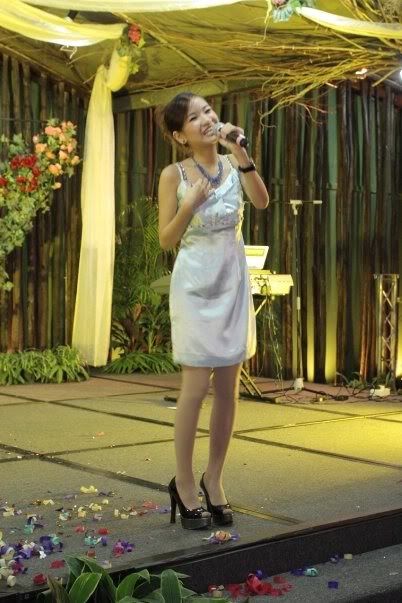 So long never update my blog le..

Thursday went gym with my cousin "Agnes". Such a long time we never go together le. So sweet of her by saying that we can fix every week to go gym unless who is not free then must inform.

Friday

Afternoon lunch time will be going to clementi to eat chu chao. to celebrate michael birthday. He still didnt know the purpose we went there.. He look so shag and tired since the BOG prepations. Every department should be printed by EO not admin. If they cant do that then dont give promises.

Tonight meeting hubby for dinner and movies. So fast it has been a week since i saw him miss him so much. but i don know why when i talk to him in a moody voice but dear realise. But after a while i am ok... We went mos burger for dinner. long time never eat with him le. Astro boy is a nice cartoon.

Saturday

Morning having my driving lesson at 9.30am - 11am.. The instructor always will talk to me non stop. then will ask me wanna have milo or some other beverages. hehe.. he is a not bad instructor..but a bit noisy. Then meet dear for breakfast at 848 for porridge.

After that we went ntuc fairprice to buy ingredients to cook dinner tonight. So after buying the ingredients lawerence call and say want watch movie so we have to cook and have our dinner early.

Afterall dear cooking is not bad, i give him 8/10. cox the food turn cold le..

Upload some pics that i went to night safari with hubby, sis and her husband and friends.